Featured Program

Florida Institute of Technology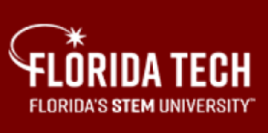 Florida Institute of Technology
150 W. University Blvd
Melbourne, Florida 32901
Phone: (321) 674-8030
Toll-Free: (800) 888-4348
admission@fit.edu

Visit Website
Aviation & Aeronautics
Florida Tech's Aeronautical Science degree prepares students for technical jobs in the aviation industry. We've been consistently recognized for offering one of the best university-based aviation programs in the country.
Choosing "Aeronautical Science - Flight" prepares you for a career as a Professional Pilot. Traditionally, graduates pursue a type rating as a new hire, and in most cases only then after building flight time as an instructor.
In addition, students can specialize in Air Traffic Control and be ready to apply to the FAA Academy upon graduation.
Also Available is Aviation Management. Florida Tech students have the opportunity to explore a variety of subjects such as airport planning and design, public relations, airport operations, finance, and marketing.