Featured Program

University of Arizona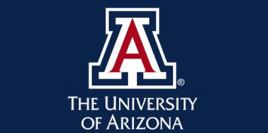 College of Pharmacy
1295 N. Martin
PO Box 210202,
Tucson, Arizona 85721
Phone: (520) 626-1427
Visit Website
Pharmacy
University of Arizona Tucson, AZ
College of Pharmacy
Ranked in the top tier of pharmacy programs by U.S.News and World Reports Americas Best Graduate Schools, the UA College of Pharmacy is one of the leading educators of pharmacists in the United States. Our graduates are highly sought after and their credentials are accepted without question.
The college offers a PharmD (pronounced farm-DEE) degree, which is awarded in recognition of the highest level of professional education in pharmacy. The UA pharmacy curriculum is a four-year program. Students enroll after they have completed required pre-pharmacy college courses and been accepted through a competitive admissions process. With a PharmD degree from UA, you will be well prepared to take an active role in all areas of pharmacy practice or research.
Come to Tucson and become a pharmacist: Enjoy 350 sunny days per year and get a world-class education from the major research university in the American Southwest, The University of Arizona. Visit us at www.pharmacy.arizona.edu.