Featured Program

Baldwin Wallace University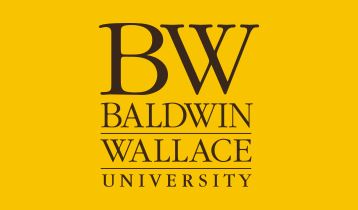 Baldwin Wallace University
275 Eastland Rd.
Berea, Ohio 44017-2005
Phone: 440-826-2900
email: sdileno@bw.edu
Visit Website
Music (Instrumental)
Baldwin Wallace University
Berea, Ohio
Program Info: Conservatory of Music

Excellence... from Bach to Broadway
Dynamic learning, collaborative mentoring and professional results make our Conservatory of Music a proven choice for students aspiring to the best graduate schools; orchestras; operas; theatres; and teaching, arts management and music therapy positions. We also serve over 2,000 community members each year through our Conservatory Outreach division's ensembles, classes, private lessons and summer music programs.

Undergraduate-Only Conservatory with Exceptional Opportunities
With an emphasis on experiential learning within a liberal arts environment, our majors, programs and minors unite excellence with innovation. Students take leading roles in performing, composing, conducting, managing and teaching.

Professional Results Leading to a Career
From our impressive Bach Festival to our recent graduates on Broadway, our Conservatory of Music has garnered national and international attention. B-W alumni work as professionals in symphony orchestras and as teachers, composers, arts managers and music therapists worldwide.