Featured Program

Auburn University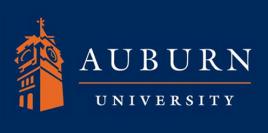 College of Architecture,Design and Construction
Auburn University
Auburn, Alabama 36849
Phone: (334) 844-4285
Visit Website
Industrial / Product Design
Auburn University Auburn, Alabama
Industrial Design Program Info:
Industrial design (ID)is the professional service of creating and developing concepts and specifications that optimize the function, value and appearance of products and systems for the mutual benefit of both user and manufacturer. As a distinct discipline that works in collaboration with both marketing and engineering, industrial design focuses efforts on developing how products, environments, and interfaces look, feel, and function from a user perspective. Examples of industrial design projects can include areas of transportation, furniture, consumer products, exhibits, and user interface.
The Industrial Design Department at Auburn University prepares students by offering a wide range of training and instruction in user research, design methodology, concept development, prototyping, and computer simulation/modeling. Students also gain unique insights into the design profession through annual international studio programs in both Ireland and Taiwan.