Featured Program

Florida Institute of Technology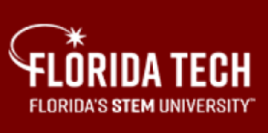 Florida Institute of Technology
150 W. University Blvd
Melbourne, Florida 32901
Phone: (321) 674-8030
Toll-Free: (800) 888-4348
admission@fit.edu
Visit Website
Astronomy / Physics
The Astronomy and Astrophysics degree option, focused on the study of celestial bodies beyond the Earth's solar system, is designed to meet the needs of students intending to pursue graduate education and a career in the astronomical sciences. Space sciences at Florida Tech have set the standard since 1958, successfully preparing students for high-tech careers at top space agencies and research firms.
The crowning architectural feature of the F.W. Olin Physical Sciences Center is the dome that houses the Ortega 0.8-meter (32-inch) telescope.
The Ortega telescope is one of the largest research telescopes in the Southeast.